Save time and money by automating manual, repetitive data management tasks like onboarding and offboarding
Using scripts or manually onboarding and offboarding joiners and leavers within your organization is time consuming and unreliable. It can also result in inflated license costs and potential security breaches. CloudM Automate puts a stop to this by using automated processes and workflows.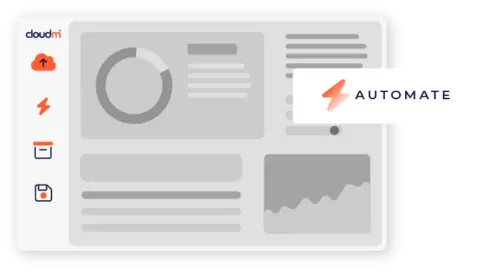 Key features
Save time by automating manual onboarding and offboarding tasks

Stay secure by avoiding human errors
Save money by controlling license sprawl
Centralize the management of your email signatures across your organization
Connect other CloudM modules to automate your data management
Use one provider for all your migrations, reducing your learning curve and your costs.
All source platforms covered from legacy mail systems through to the latest SaaS platforms.
Onboarding and offboarding workflows with dynamic enrollment and over 30 customizable automated steps. Set and forget. Once workflows are set up they'll automatically run in the background, saving you time and ensuring compliance.
Find all CloudM solutions on our website.